Intrinsic Evil
www.IntrinsicEvil.com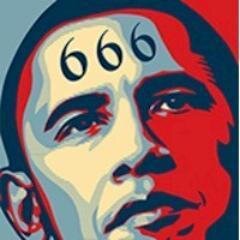 National Socialist, Fascist, Islamo-Nazi
or all of the above?
Resistance to Tyrants is Obedience to God!
Romans Ch. 13
Girls & Women:

YOU DON'T NEED
a
Clitoris!

ONLY WHORES
NEED
A
CLITORIS!

Become a muslim and
get
your clitoris
SLICED OFF FREE!
No King But King Jesus!

There were several well-known mottos or slogans
of the 1st American Revolution, including;
"United we stand, divided we fall."
"I regret that I have but one life to give for my country."
"Give me liberty or give me death."
"Don't Tread On Me."
"These are the times that try men's souls."
"The British are coming!"
But there was only one "battle cry" and primary theme for the war, which was;
Our country's present situation;
of UN-constitutional and ILLEGAL government that has been HI-JACKED
by PRIVATE BANKS and are the Puppet-Masters who CONTROL not
only "We The People's government, but the President (who is JUST their "puppet"
as well as OUR Congress....... which explains out of control
demands we renew the historic battle-cry and slogan of
the American Revolution and our country's CHRISTIAN forefathers:

"No King but King Jesus" Amen!

Give me liberty, or give me death.
Without liberty, there is no life.

Now is the time for all good men,
and women,
to come to the aid of our country!
Contact us:
info [ @ ] IntrinsicEvil .com


Intrinsic Evil
www.IntrinsicEvil.com
What is "intrinsic evil"?
Intrinsic evil is an evil which cannot be justified by any circumstances whatsoever. Examples of intrinsic evil include those which oppose God.
As it relates to the present Presidential election campaign issues, there are five intrinsic evils supported by Barack Hussein Obama, and include (paraphrased in part from www.PriestsForLife.org)
These five current issues concern actions that are intrinsically evil and must never be promoted by the law. Intrinsically evil actions are those that fundamentally conflict with the moral law and can never be deliberately performed under any circumstances. It is a serious sin to deliberately endorse or promote any of these actions, and no candidate who really wants to advance the common good will support any action contrary to the non-negotiable principles involved in these issues.
FIVE NON-NEGOTIABLES
Abortion
"Murdering" unborn innocent babies (also known by the euphemism of "Choice" or its older euphemism "Abortion") as we all know that "life begins at conception." Even Joe Biden, who SHOULD BE EX-COMMUNICATED FROM THE CATHOLIC CHURCH, states that "life begins at conception."
The Church teaches that, regarding a law permitting abortions, it is "never licit to obey it, or to take part in a propaganda campaign in favor of such a law, or to vote for it" (EV 73). Abortion is the intentional and direct killing of an innocent human being, and therefore it is a form of homicide.

The unborn child is always an innocent party, and no law may permit the taking of his life. Even when a child is conceived through rape or incest, the fault is not the child's, who should not suffer death for others' sins.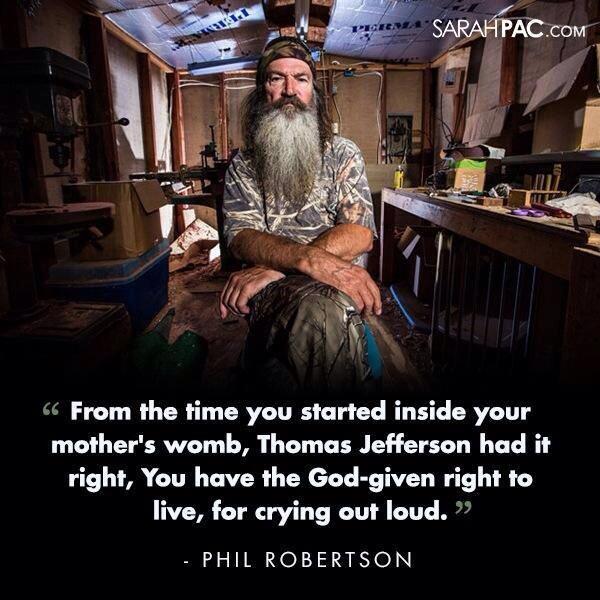 Euthanasia

Often disguised by the name "mercy killing," euthanasia is also a form of homicide. No person has a right to take his own life, and no one has the right to take the life of any innocent person.

In euthanasia, the ill or elderly are killed, by action or omission, out of a misplaced sense of compassion, but true compassion cannot include intentionally doing something intrinsically evil to another person (cf. EV 73).

Embryonic Stem Cell Research

Human embryos are human beings. "Respect for the dignity of the human being excludes all experimental manipulation or exploitation of the human embryo" (CRF 4b).

Recent scientific advances show that often medical treatments that researchers hope to develop from experimentation on embryonic stem cells can be developed by using adult stem cells instead. Adult stem cells can be obtained without doing harm to the adults from whom they come. Thus there is no valid medical argument in favor of using embryonic stem cells. And even if there were benefits to be had from such experiments, they would not justify destroying innocent embryonic humans.

Human Cloning

"Attempts . . . for obtaining a human being without any connection with sexuality through 'twin fission,' cloning, or parthenogenesis are to be considered contrary to the moral law, since they are in opposition to the dignity both of human procreation and of the conjugal union" (RHL I:6).

Human cloning also involves abortion because the "rejected" or "unsuccessful" embryonic clones are destroyed, yet each clone is a human being.

Homosexual "Marriage"

True marriage is the union of one man and one woman. Legal recognition of any other union as "marriage" undermines true marriage, and legal recognition of homosexual unions actually does homosexual persons a disfavor by encouraging them to persist in what is an objectively immoral arrangement.

"When legislation in favor of the recognition of homosexual unions is proposed for the first time in a legislative assembly, the Catholic lawmaker has a moral duty to express his opposition clearly and publicly and to vote against it. To vote in favor of a law so harmful to the common good is gravely immoral" (UHP 10).
________________________________________________

We are commanded by the Lord to "Pray for the Peace of Jerusalem." Psalm 122:1-9

1. I was glad when they said unto me, Let us go into the house of the LORD.

2. Our feet shall stand within thy gates, O Jerusalem.

3. Jerusalem is builded as a city that is compact together:

4. Whither the tribes go up, the tribes of the LORD, unto the testimony of Israel, to give thanks unto the name of the LORD.

5. For there are set thrones of judgment, the thrones of the house of David.

6. Pray for the peace of Jerusalem: they shall prosper that love thee.

7. Peace be within thy walls, and prosperity within thy palaces.

8. For my brethren and companions' sakes, I will now say, Peace be within thee.

9. Because of the house of the LORD our God I will seek thy good.

Please "Pray for the Peace of Jerusalem" Psalm 122:6

Our Lord God chose Jerusalem, as the City to place His Name there, "But I have chosen Jerusalem, that my name might be there; and have chosen David to be over my people Israel." II Chronicles 6:6

"If I forget thee, O Jerusalem, let my right hand forget her cunning. If I do not remember thee (Jerusalem), let my tongue cleave to the roof of my mouth; if I prefer not Jerusalem above my chief joy." Psalm 137: 5-6


STATEMENT OF FAITH

WE BELIEVE that the entire Bible is the Word of God, the infallible revelation of God to man, divinely inspired by the Holy Spirit, and our source of foundational truth.

WE BELIEVE that there is one true, eternal God, the Almighty Father, the Creator of the heavens and the earth. WE BELIEVE He is revealed in three persons as the Father, Son, and Holy Spirit.

WE BELIEVE that Jesus is the Messiah, the Son of God, who was born of a virgin and lived a sinless life. He performed miracles, died to redeem us from sins , was resurrected on the third day, and ascended to heaven.

WE BELIEVE that all have sinned, that all need salvation, that salvation is available only through the blood of Jesus Christ , and that all must confess and repent of their sins to receive forgiveness and eternal life. This process is known as becoming "born again" in Christ.

WE BELIEVE that once you have been forgiven of your sins (born again in Christ), you should be baptized in water.

WE BELIEVE in justification, meaning that through the resurrection of Christ and becoming born again, we have been acquitted of our sins and declared righteous in God's sight.

WE BELIEVE in sanctification, which means to be separated from sin and dedicated to God. Biblically, sanctification is a symbol of being cleansed from pollution and allowing the Holy Spirit to renew us. Once you become born again and baptized in water, a believer should strive to become more Christ-like in their behavior, exhibiting the fruits of the Spirit and living a holy and moral life through the empowerment of the Holy Spirit. When we miss the mark, we should repent right away and ask the Lord to deliver us from every bondage and stronghold.

WE BELIEVE that the baptism of the Holy Spirit is promised to all believers. The promise of a Spirit-filled life includes a prayer language (speaking in other tongues), the power to be a witness, an anointing to serve God, and operation in the gifts of the Holy Spirit

WE BELIEVE that divine healing and deliverance are provided through the blood of Jesus Christ, and that the prayer of faith will heal the sick.

WE BELIEVE that Christians are called to be salt and light to the world, and to reach the world with the Gospel message of Jesus Christ.

WE BELIEVE in the premillennial second coming of Jesus Christ, first to resurrect the dead saints and to catch away the living in the air.

WE BELIEVE in eternal life for the righteous and eternal punishment for the wicked.

WE BELIEVE that Jesus Christ will return to rule and reign on earth as King of kings and Lord of lords for a thousand years. Then the dead will be judged at the great white throne judgment, and all whose names are not written in the Book of Life will be cast into the lake of fire. The righteous will live eternally on a new earth


The Nicene Creed
We believe in one God,
the Father, the Almighty,
maker of heaven and earth,
of all that is, seen and unseen.

We believe in one Lord, Jesus Christ,
the only son of God,
eternally begotten of the Father,
God from God, Light from Light,
true God from true God,
begotten, not made,
of one being with the Father.

Through him all things were made.
For us and for our salvation
he came down from heaven:
by the power of the Holy Spirit
he became incarnate from the Virgin Mary,
and was made man.

For our sake he was crucified under Pontius Pilate;
he suffered death and was buried.

On the third day he rose again
in accordance with the Scriptures;
he ascended into heaven
and is seated at the right hand of the Father.
He will come again in glory
to judge the living and the dead,
and his kingdom will have no end.

We believe in the Holy Spirit, the Lord, the giver of life,
who proceeds from the Father [and the Son].
With the Father and the Son
he is worshipped and glorified.
He has spoken through the Prophets.
We believe in one holy catholic and apostolic Church.
We acknowledge one baptism for the forgiveness of sins.
We look for the resurrection of the dead,
and the life of the world to come. AMEN.
Jesus is the Way the Truth and the Life!

We believe Jesus is who He said he is. Believe and Trust in Him today, for there is no other way to Heaven, and you may not have tomorrow!

Jesus said, "I am the way, the truth, and the life. No one comes to the Father except through Me." John 14:6-7

"If anyone thirsts, let him come to Me and drink. He who believes in Me... out of his heart will flow rivers of living water." John 7:37-38

Jesus Christ is God who He said He is. He is our promised Redeemer and the King of Kings. He is our loving Savior, our faithful Shepherd and our sovereign King! Through the cross, He brought us into an eternal and loving relationship with Himself that will last forever.

The Scriptures below will show you the way to enter into that relationship with Jesus, the Christ, our Lord and Savior. Start by following the "Roman Road to Salvation." Thanks to the Roman Road: www.TheRomanRoad.org

"For whoever will call on the name of the Lord will be saved." ~ Romans 10:13

How You Can Know God's Love:

"There is a God in Heaven who loves you as you are and not as you should be."

Yes... you are right... there is a God. You know that must be true. The heart of the human being longs for God, and logic demands divine existence.

While everyone believes God is... most sense separation from God. We know God must be holy and good. We see ourselves as unholy and not good. We conclude that God is angry with us and we cannot know Him.

Good News! This Testament of God's love is His Word to tell us that He loves us as we are. That love will save us from our sin and make us what we should be as God's children.

John 3:16
"For God so loved the world, that He gave His only begotten Son, that whoever believes in Him shall not perish, but have eternal life."

We hear Jesus say, "God so loved the world." God's love has no limitations. He loves "so". More than we can imagine. He loves everyone - not just some ones.

Romans 5:8 tells us that God loved us so that "when we were in our sin Christ Jesus came to die for us."

Romans 3:23
"for all have sinned and fall short of the glory of God,"

This verse tells us that all people have sinned. We have fallen short of God's intended purpose for us. God made us to know Him.... to receive His love and to love him in return.

For love to be love... for God to be God... and for humans to be humans.... God gave us a choice. We can choose to love ourselves and turn to our selfish pursuits. That is sin. In our sin we cannot know God and His love. The result of sin is that we are lost... separated from God.

Romans 6:23
"For the wages of sin is death, but the free gift of God is eternal life in Christ Jesus our Lord."

Wages are just payment... due reward... what one has coming because of labor. The just payment for our sin is death.

Death here means spiritual insensitivity. When we are still in our sin, we have no life with God. We are alive physically but dead spiritually. If we continue in that condition, we will be separated from God for all eternity.

The wages of sin is death. but God's free gift is eternal life. While wages are earned, a gift is offered... no strings attached. God says He will give us eternal life - life with Him - in the place of sin's payment of death.

How can God remain true to His holiness and forgive unholy sinners? Because Jesus, His Son, has paid the price for sin by His death on the cross.

Second Corinthians 5:21 says, "He who knew no sin became sin for us, that we may be made the righteousness of God through Him."

Jesus arose from the grave to conquer sin and death for all who receive Him as God's free gift.

How can you receive God's free gift of love and life?

Romans 10: 9-10
"that if you confess with your mouth Jesus as Lord, and believe in your heart that God raised Him from the dead, you will be saved; for with the heart a person believes, resulting in righteousness, and with the mouth he confesses, resulting in salvation."

A person receives God's free gift of love and life by placing faith in Jesus Christ. To believe is simply to take God at His word. With our heart (whole believing) we believe that Jesus is God's Son who died for our sin on the cross and arose from the grave to live in us as Savior and Lord.

To believe in Jesus will result in confessing that faith with one's mouth.

Do you acknowledge that your are a sinner?

Do you believe by faith that Jesus, God's Son, died for your sin on the cross?

Will you now confess Him as your Savior and Lord?

Romans 10:13
"for Whoever will call on the name of the Lord will be saved."

This verse says that any person who will call upon the name of Jesus, the Lord, shall be saved.

To call means simply to ask in prayer. The verse does not require one to know more... do better... clean up one's life... or in any way try to add to what Jesus has done for us.

Will you now call upon Jesus to save you from your sin so that you can know God's love and forgiveness?

Pray like this: "Dear God, I confess that I am a sinner, and I am sorry. I need a Savior. I know I cannot save myself. I believe by faith that Jesus, your Son, died on the cross to be my Savior. I believe He arose from the grave to live as my Lord. I turn from my sin. I ask You, Lord Jesus, to forgive my sin and come into my heart. I trust you as my Savior and receive you as my Lord. Thank you, Jesus, for saving me."

When anyone calls on the Lord in this manner, that one is saved according to God's Word. If you pray a prayer of repentance and faith, you are saved. You have God's word on it.

If you have prayed this prayer to receive Christ as your Lord and Savior, why not record your decision to follow Jesus as follows. Often times, a good place to write this would be inside the cover of your bible:

Believing by faith that God loves me and sent His Son, Jesus Christ, to die for my sin and arise from the grave to live in me, I, _______, do this day, ________, repent of my sin and accept Jesus Christ as my personal Lord and Savior. According to the promise of God in Romans 10:13, I have called upon His name and have His word for the assurance of my salvation.
"Obama is a Snake and We Need to Turn on Him."
- Oliver Stone
__________________________________________________________
Silence in the face of Barack Obama is itself evil,
GOD will not hold us innocent.
Not to speak is to speak.
Not to act is to act.
__________________________________________________________
"Barack Obama is no Martin Luther King or Abraham Lincoln,
we've seen the content of his character."
__________________________________________________________
"The Racist's Mantra:
'Keep Racism Alive'
is still used because that's how these haters make their living."
Barack Obama
Oprah Winfrey
Eric Holder
Al Sharpton
Jesse Jackson
Despicable Agitators, Hypocrites, Liars, Racebaiters, Racists & Whores
I am an American
I Am the Democratic, Republican Liberal-Progressive's Worst Nightmare. I am an American, and I have had it with the Extremist-Socialists, National Socialists and Far-left Radicals of what used to be the Democrat Party. I have also had it with the Republican Party that spends my tax money just as quickly as the Democrats, on people, projects and other "crony-capitalism" ideals that THEY want to spend MY money on, and without my consent. I believe in "free market capitalism" without any subsidies or credits or other artificial stimulus that only goes to corrupt politicians or their brother-in-laws.
I am voting for and support Dr. Ron Paul who BEST represents what our federal government SHOULD be doing with my money, and that is serving me by following the U.S. Constitution.
I am a White, Conservative, Tax-Paying, American and Veteran.
I work hard and long hours to support myself and my family, and pay my taxes.

I believe in God and the freedom of religion, but I don't push it on others. But understand this, America is a CHRISTIAN nation, despite what the LIAR in the White House may say. America is a CHRISTIAN nation, founded by men, more than 92% who were CHRISTIANS! Put that in your pipe and smoke it!

I buy American-made cars and as I believe in America, I buy American products that are "made in the U.S.A." - that is, whenever I can find them.

I believe the money I make belongs to me and not some out-of-control Socialist government - Democrat or Republican - that no longer represents me and my family's ideals - and I sure don't want my taxes going to anyone that doesn't work - and especially someone that pays no taxes!

I support the right to keep and bear arms. Owning a gun doesn't make you a right-winger; it makes you a very smart American.

I think being a minority does not make you noble or victimized, and does not entitle you to anything. Get over it!

I believe that if you are selling me a Big Mac or any other product or service in the U.S.A., you need to conduct your business with me in English, and when you call me or I call you, NEVER ask me to push any number on my phone for anything that is NOT in ENGLISH! There is NO other language in the USA except ENGLISH! You got that business owner?!?!
I believe everyone has a right to pray to his or her God whenever and wherever they want to. It should be noted that our country began its' downward spiral when the radical extremists and far-left nut jobs, and liberals from the Democrat party were able to remove God and prayer from America's public schools.

My heroes are Henry Ford, Abraham Lincoln, Ronald Reagan, General George Patton, Patrick Henry, Benjamin Franklin, Jesus - the only Son of God, John Wayne, Babe Ruth, Mickey Mantle, J.C. Penney, Roy Rogers, and Rep. Ron Paul.

I don't hate the rich. I don't pity the poor. I believe you get out of life what you put in to it. Sometimes people get rich by luck, whether winning the Lotto or hitting the jackpot in Vegas, but 99.9% of the time people get rich from working hard, working smart or by working hard and smart. And sometimes the rich become poor by using their own money and investing in an idea or product that did not work out the way they planned it. Either way, it's nobody's fault but mine if I end up rich or poor.

I've never owned a slave, nor was I ever a slave. Neither were you, your father, your grandfather or your great grandfather. If you have an issue here, get over it and move-on or get mental help or see your church Pastor, Rabbi or Priest.
I believe if you don't like the way things are here, go back to where you came from and change your own country! This is AMERICA and I am sure that more the vast majority of AMERICANS like it the way it is - and even more AMERICANS like it the way it WAS, before radical extremist and Socialist in the White House took over in 2009. So stop trying to change MY country in to Russia, China or any other form of European Socialist country!

If you were born here and don't like it...you are free to move to any Socialist country that will have you. I believe it is time to really clean house, starting with the White House, the source where America's biggest problems are coming from.

Here's a question I have yet to find an answer to, and that is...... I want to know which church is it, where the "Reverend" Jesse Jackson preaches, which Seminary he went to, how he was "ordained" to become a "Reverend" and why he has children out of wedlock, and at least one from an adulterous relationship?!? Also, how does the "Reverend" Jesse Jackson support himself, or who is supporting him! And finally, why is Jesse Jackson ALWAYS part of the problem and NEVER the solution?!? Can I get an AMEN on that one?
Why is it that Al Sharpton, Jeese Jackson, Oprah, Jeremiah Wright, Eric Holder, Barack Obama all seem to be fueled by HATE and RACISM?!?

I also think the police have the right to pull you over if you are, in fact, breaking the law, regardless of what color you are! And, no, I don't mind having my face shown on my driver's license. Only criminals and muslims have a problem with having their face being shown in public or on their driver's license. Just because you were able to immigrate into my country does NOT give you ANY special rights or privileges. And when every other American has to have their picture taken for a driver's license, or to cash a check, or whatever, does NOT mean you are exempted!
As a Christian, I'm proud that "In God We Trust" is printed on Federal Reserve's fiat currency. (END THE FED!)

I think if you are too stupid to know how a ballot works, I don't want you deciding who should be running the most powerful nation in the world for the next four years!

I dislike those people standing in the intersections - interfering with traffic and posing a potential safety hazard to themselves as well as those driving their cars, trying to sell me stuff or trying to guilt me into making a "donation" to THEIR cause. Get a job and do your part to support yourself and your own family!

I believe that it takes two parents - a dad and a mom - and NOT a village to raise a happy, healthy, well-adjusted child or children!
I believe 'illegal' is illegal no matter what the lawyers or the liar in the White House may think! American jobs are for AMERICANS, NOT illegal aliens. Americans need jobs. The radical, far-left lunatics and Democrats say that tired old adage, "Americans won't do these menial jobs" like being a dishwasher at a restaurant or picking watermelons." And my reply is HOGWASH. "Free market capitalism" works! When there is no government interference, the business owner will ALWAYS find an employee to wash the dishes because when he places an ad in the Help Wanted section for a dishwasher at $7.00/hour, and nobody responds to the ad, the business owner will have to place another ad, and raise the pay to $8.00/hour, or whatever the "market place" dictates!

I believe the American flag should be the only flag flown in public and on the tax-payer's public properties!
As one of millions of Americans.... we want OUR country back! "OUR" country - and I hope this offends EVERY illegal alien!

My great, great, great, great grandfather watched and bled as his friends died or were injured in the Revolution & the War of 1812.

My great, great, great grandfather watched as his friends died or were injured in the Mexican American War.

My great, great grandfather watched as his friends & brothers died or were injured in the Civil War.

My great grandfather watched as his friends died or were injured in the Spanish-American War.

My grandfather watched as his friends died or were injured in WW I.

My father watched as his friends died or were injured in WW II.

I watched as my friends died or were injured in Vietnam, Panama & Desert Storm.

My son watched & bled as his friends died or were injured in Afghanistan and Iraq.

None of them died or were injured for Mexico, Mexicans, illegal aliens or any other flag! Everyone died for the American flag.

If this doesn't make every red-blooded American's blood boil, then nothing will! Would you believe that recently in Texas, at a Texas high school, the students there raised a MEXICAN flag on the school's flag pole.... and non-Mexican high school students, outraged by the site of the Mexican flag, took down the Mexican flag from their school's flag pole. No big deal, right?!? Wrong! Guess which group of students were EXPELLED?!? The non-Mexican students who took down the Mexican flag were expelled!!!!
California high school students were sent home on Cinco de Mayo, because they wore T-shirts with the American flag printed on them!
Enough is enough!

This message needs to be viewed by every American; and every American needs to stand up for America.

We've bent over to appease the America-haters and far-left radicals and left-wing nut jobs and their Socialist/Fascist Un-American agenda.
I'm standing up because the hundreds of thousands who died fighting in wars for this country, and for the America of our Founding Fathers, and for the American flag!

If you agree, stand up with me and forward to everyone in your address book!!

And shame on anyone who tries to make this anything but an AMERICAN message. Stop letting the radicals and Socialists take away our rights! THIS IS OUR COUNTRY!

This statement DOES NOT mean I'm against immigration! Anyone and everyone that is LEGALLY welcome to immigrate to MY country as long as they follow our laws, just like anyone else, whether from England, France, Germany, Japan, China, or Canada, you are welcome to come legally:

1. Get a sponsor !

2. Learn the LANGUAGE, as immigrants have in the past !

3. Live by OUR rules !

4. Get a job !

5. Pay YOUR Taxes !

6. No Social Security until you have earned it and Paid for it !

7. NOW find a place to lay your head !

If you don't want to forward this for fear of offending someone, then YOU'RE PART OF THE PROBLEM !

We've gone so far the other way. . . bent over backwards not to offend anyone.

Only AMERICANS seems to care when American Citizens are being offended !

WAKE UP America ! ! !

If you do not Pass this on, may your fingers cramp !

Made in the U S A & PROUD OF IT!!!!!
Follow us on Twittter:



Intrinsic Evil
www.IntrinsicEvil.com
Contact us:
info [ @ ] IntrinsicEvil .com
Copyright © 2012
All Rights Reserved